Avos Project International Music School (Rome): Viola Masterclass
Danusha Waskewicz begins her collaboration with the "Avos Project" International Music School in Rome. Starting from October 2020, she will hold 3 masterclasses within the framework of the Viola Perfection Course.
For more information and course regulation, please visit the following website.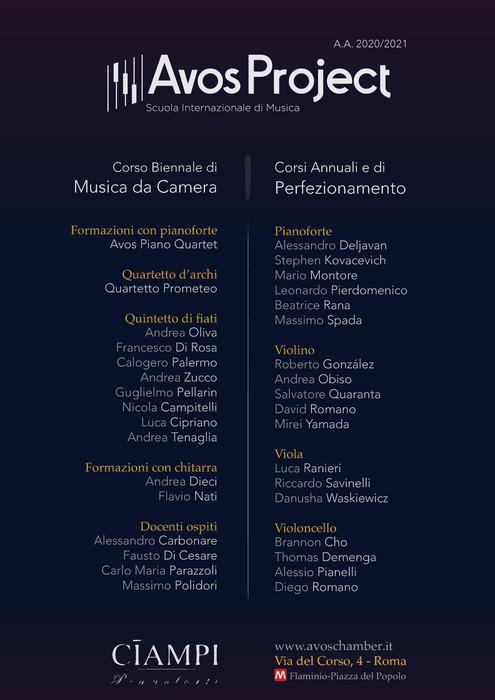 Tutorial: Hoffmeister – Viola Concerto
In this video lesson, Danusha Waskiewicz gives pieces of advice, tips and tricks to prepare Hoffmeister's "Viola Concerto" for auditions.
Associazione Petite Société (Milan): Viola and Chamber Music Course
The last trimester of the Viola and Chamber Music Course at Associazione Petite Société in Milan begins again in October 2020.
Applications are now closed. For further information about the next courses, please click on the following link or send your enquiries to the following e-mail address: associazionepetitesociete@gmail.com.