"Isabelle Faust and her colleagues achieve miracles of coordinated flexibility, making the ultimate advance into Schoenberg's serenely shimmering coda a truly magical experience." — Gramophone
Esce il 28 febbraio 2020 "Schönberg: Violin Concerto – Verklärte Nacht" (via Harmonia Mundi), il nuovo lavoro di Isabelle Faust con la collaborazione di Danusha Waskiewicz e una lineup di eccezionali musicisti.
Recensita con ben 5 stelle dal critico Andrew Clemens di The Guardian, la performance dei musicisti regala all'opera "… un meraviglioso senso di coerenza e continuità".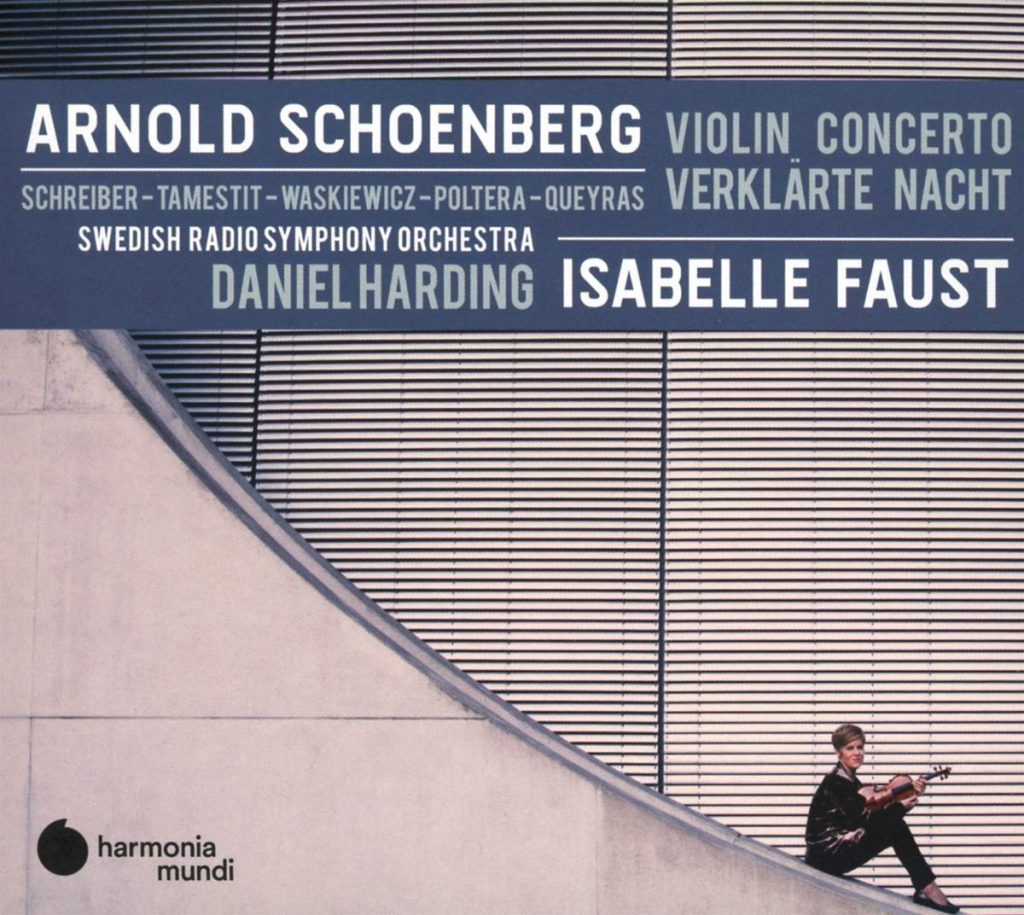 Disponibile su Amazon.